Prez 2.0 is coming and available in beta on Meta Quest Applab.
A lot of new features and usability improvements.
Install Beta 2 on Quest
Prez 2.0 is available in Beta on Quest.
To install it on your Quest, go to the App Lab page:
Once on the App Lab page, scroll down to Additional Details, and in the Version, select Beta_2.0
That's it!, now put your Quest on, and in your library, upgrade Prez.
If it doesn't give you the option to upgrade, uninstall Prez and re-install it.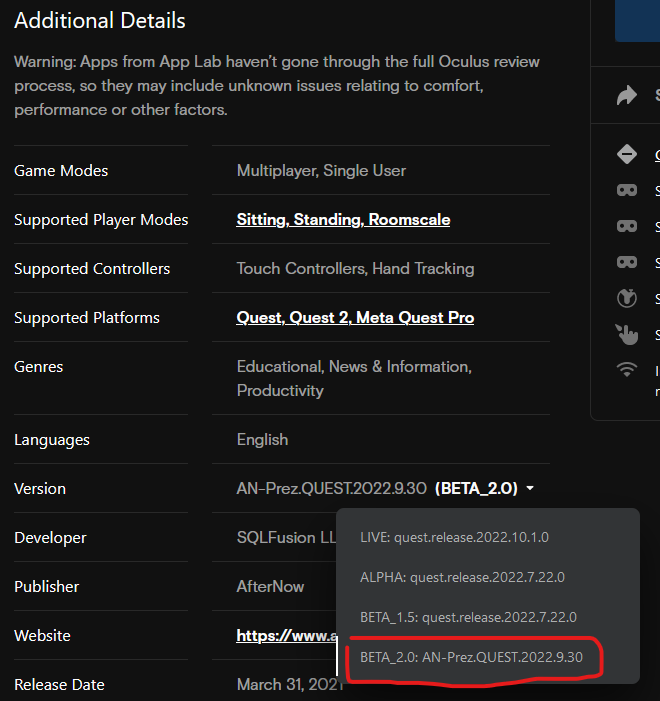 New Features
Here are a few of the new features on Prez 2.0
New home with featured presentations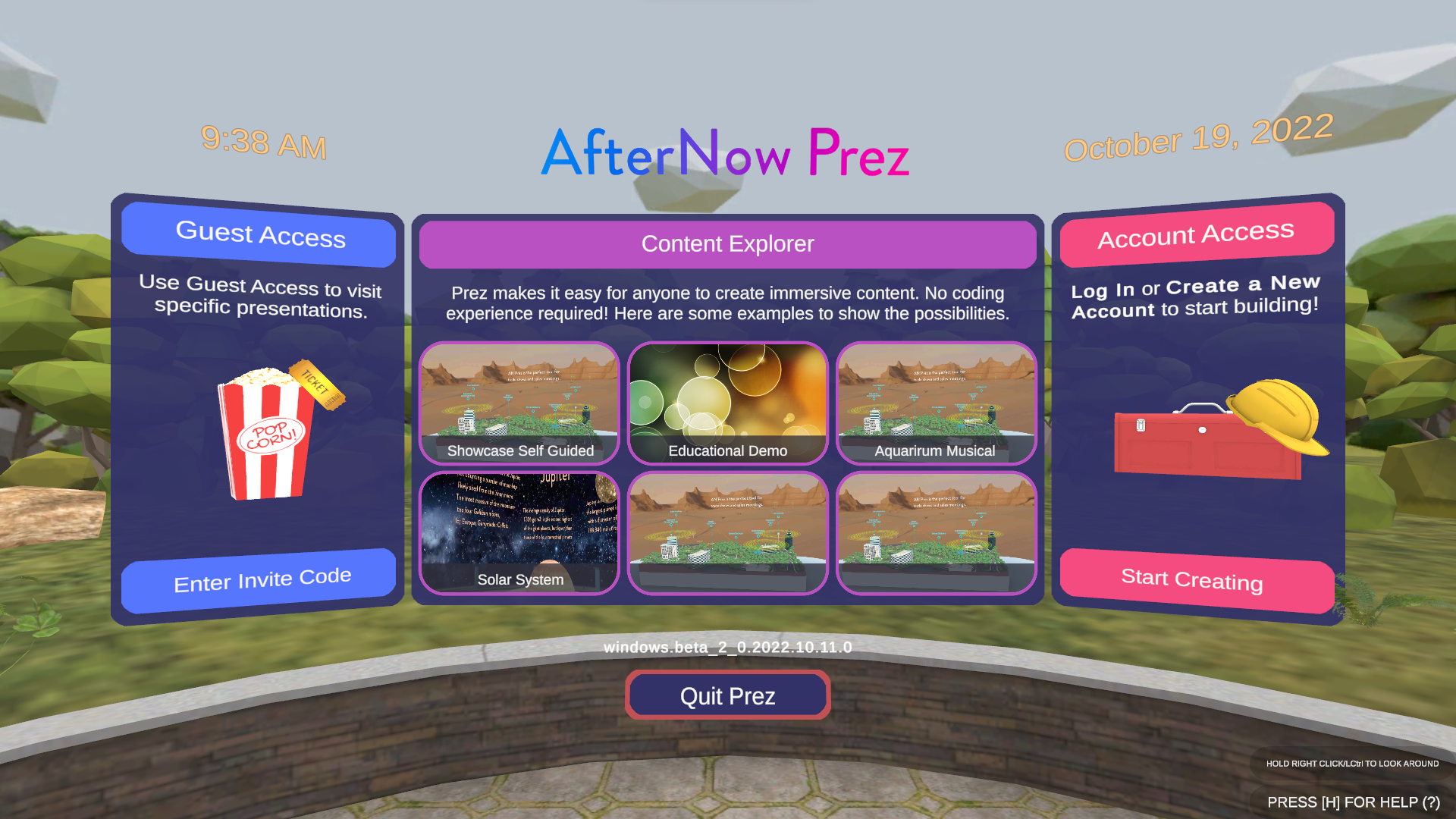 Now when you open Prez, you can directly start watching one of the six featured presentations.  We rotate the presentation monthly for now. If you have an excellent presentation you think should be featured, please get in touch with us.
New hand and controller menus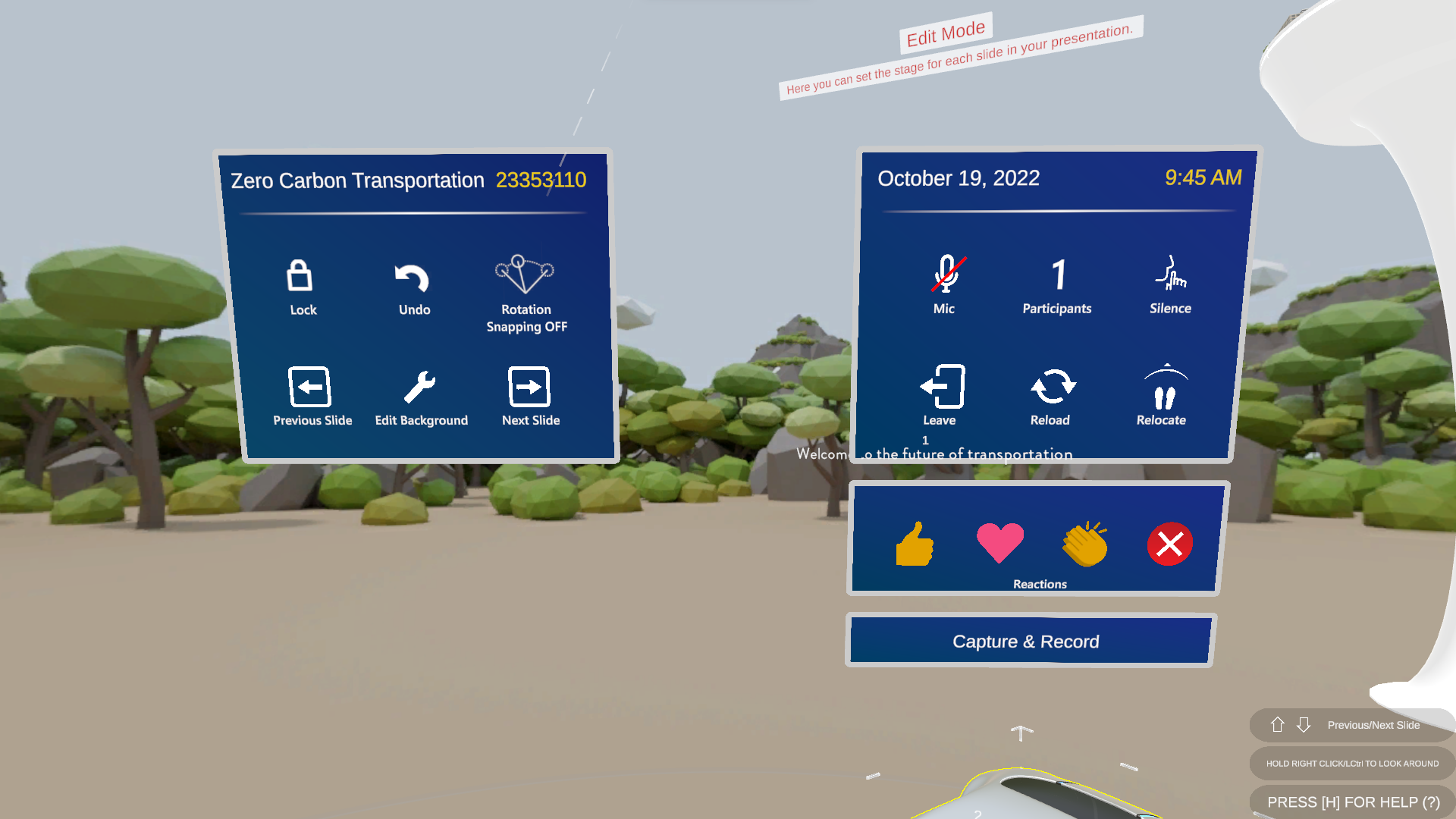 Now all the features are available directly in the palms of your hands.  
Background & environment editor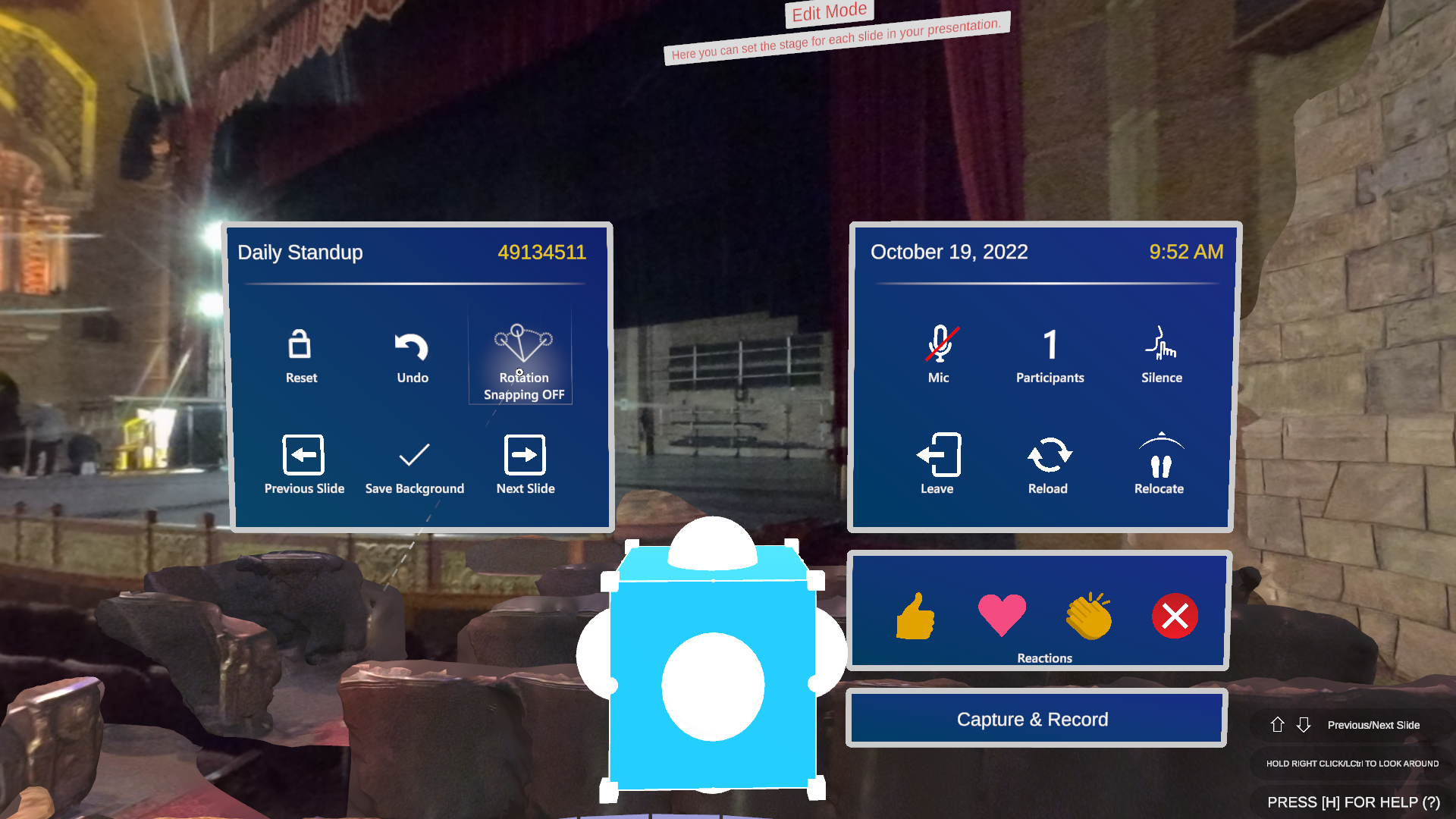 You can now upload a 3D model and 360 pictures to create compelling environments for your presentation. We create a new in-device editor that will allow you to scale and place the environment and the ability to rotate the 360 pictures.
New elements manipulations
We have redesigned the interface and logic for scaling and placing 3D models in 3D space. The new features are designed to make it easier and faster to place objects in your presentation.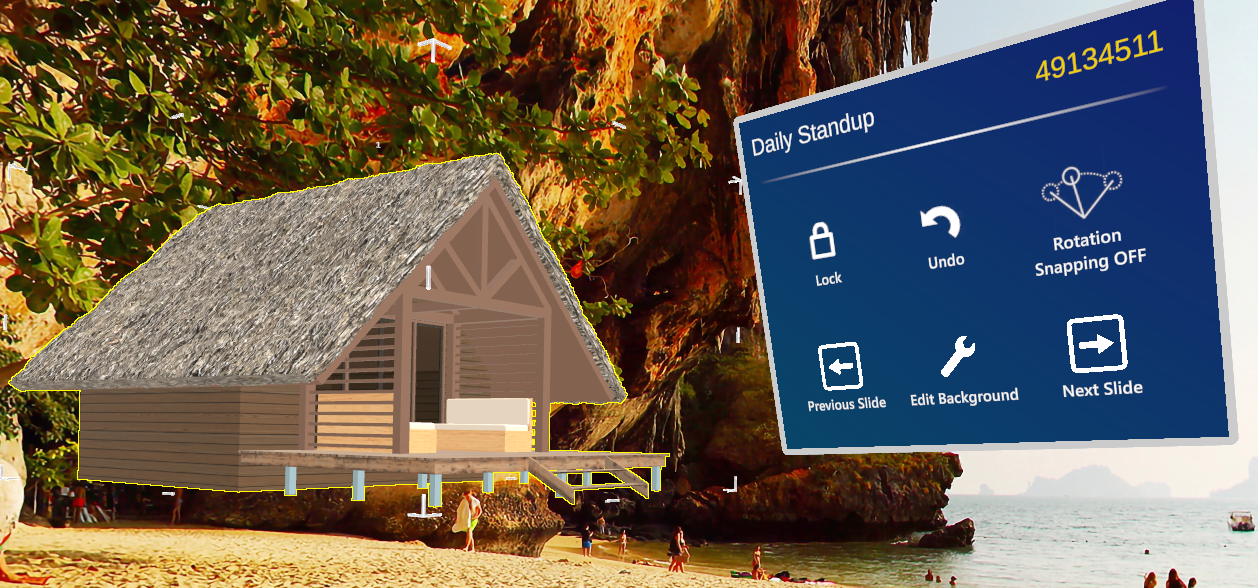 Emoji
During a live presentation, you can send emojis to the rest of the audience to express your current mood or emotion.