First, a big thank-you to Tech in Motion for inviting us to share at VR night. Our latest offerings: A 3D version of Space Invaders and virtual reality for real estate.
The game instantly drew a crowd, and the big screen and easy play made  it a quick favorite. No wearable apparatus is necessary to blast the  never-ending stream of aliens; a hand over our Leap sensor operates the  gun.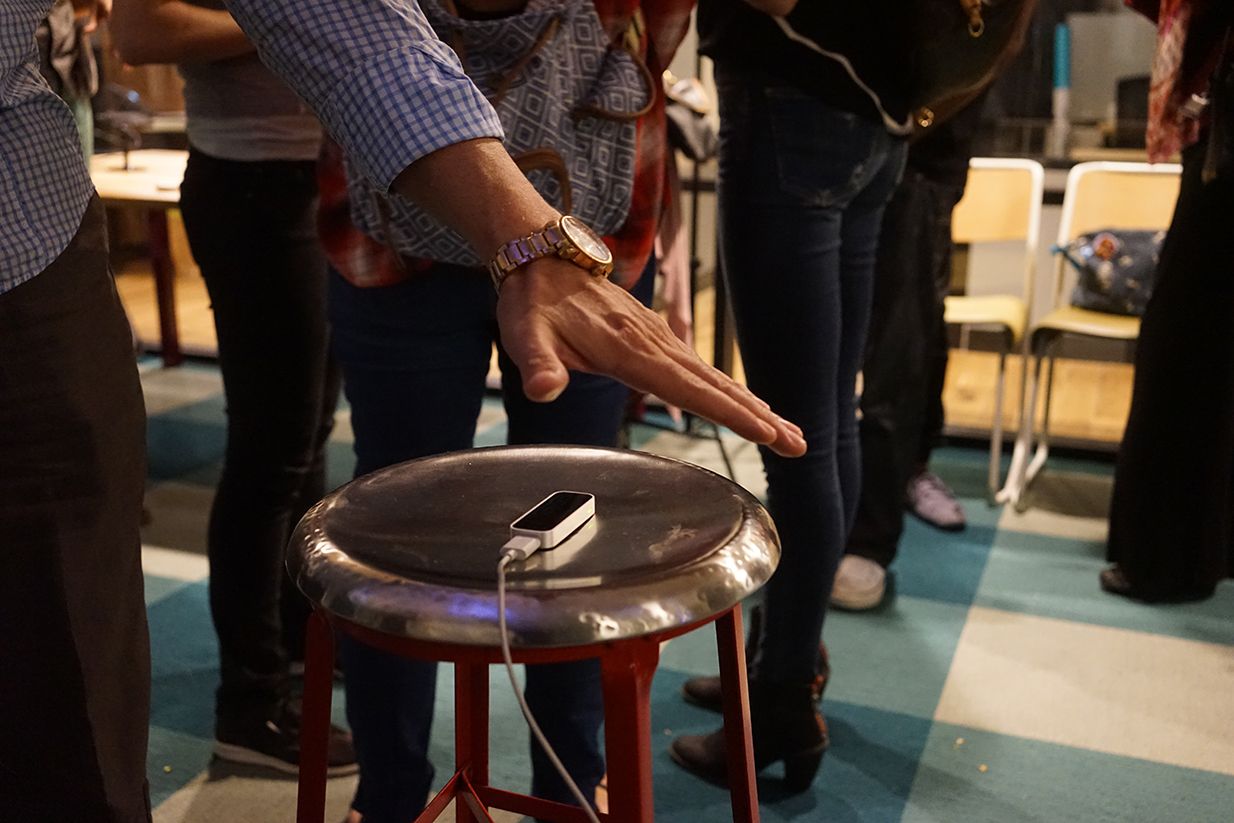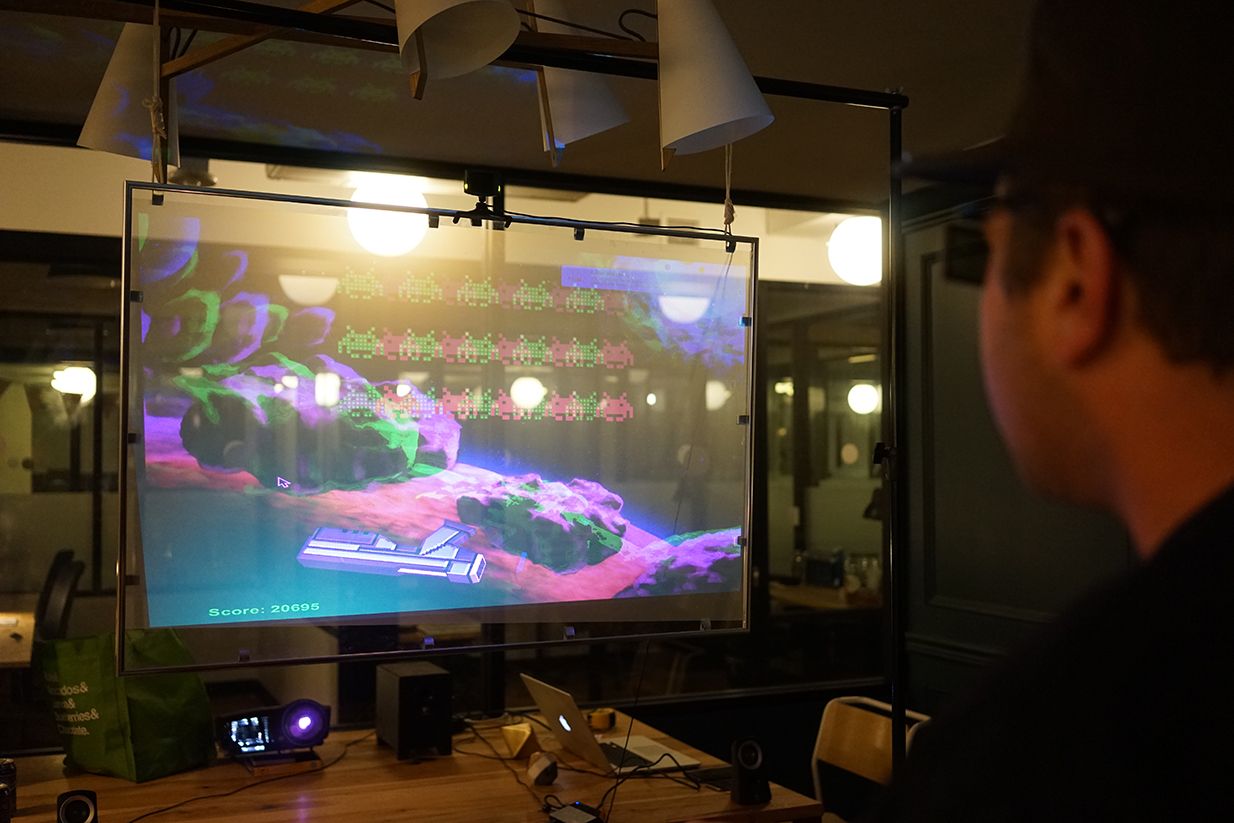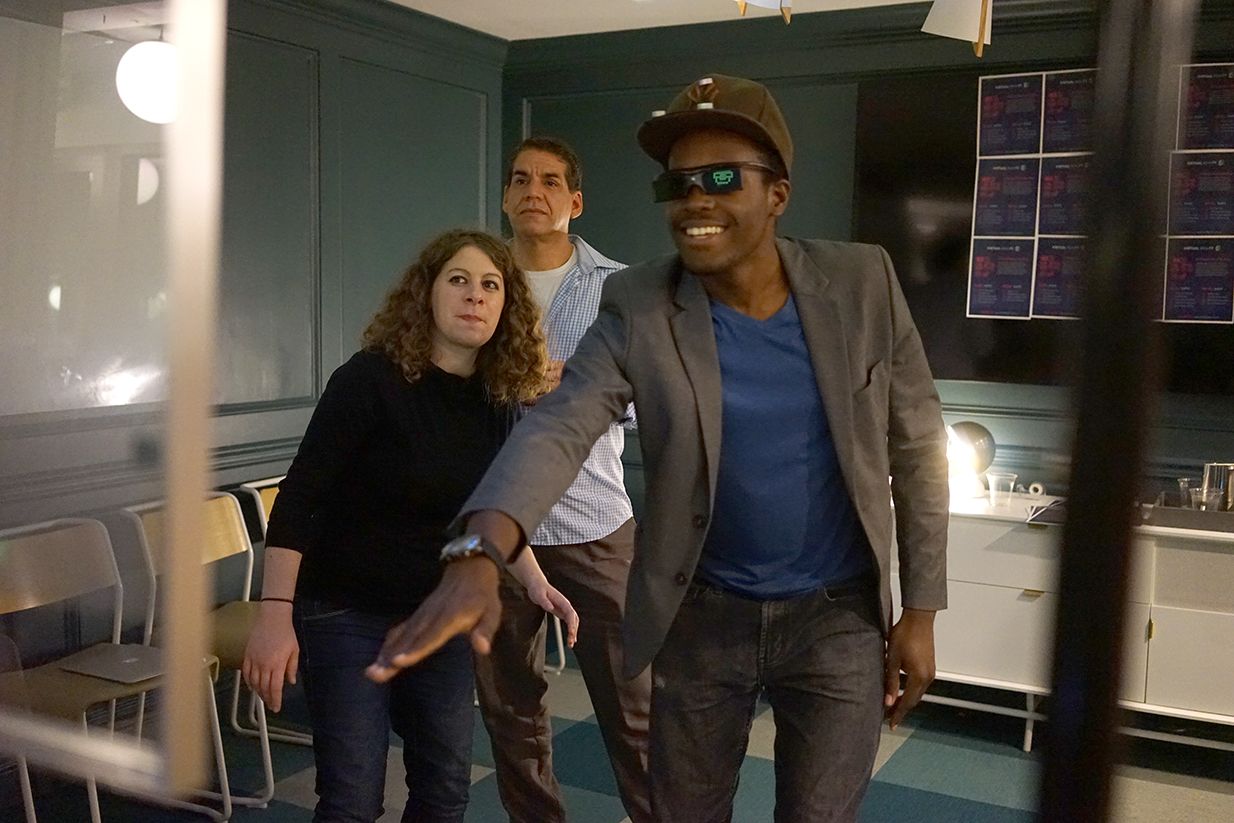 We brought a few Google Cardboard viewers for a walk-through of our OpenHouse VR software, giving several people easy, quick access to a head-mounted display, which helped minimize the wait time.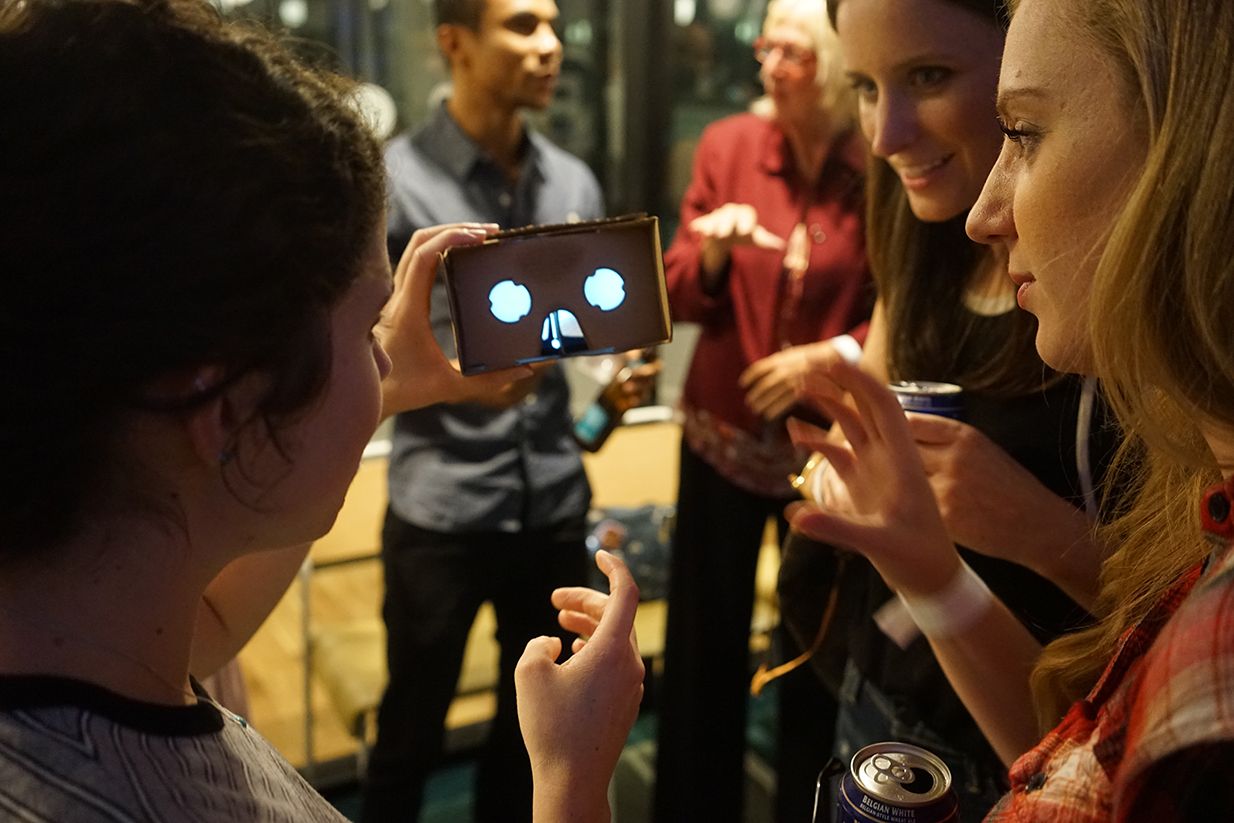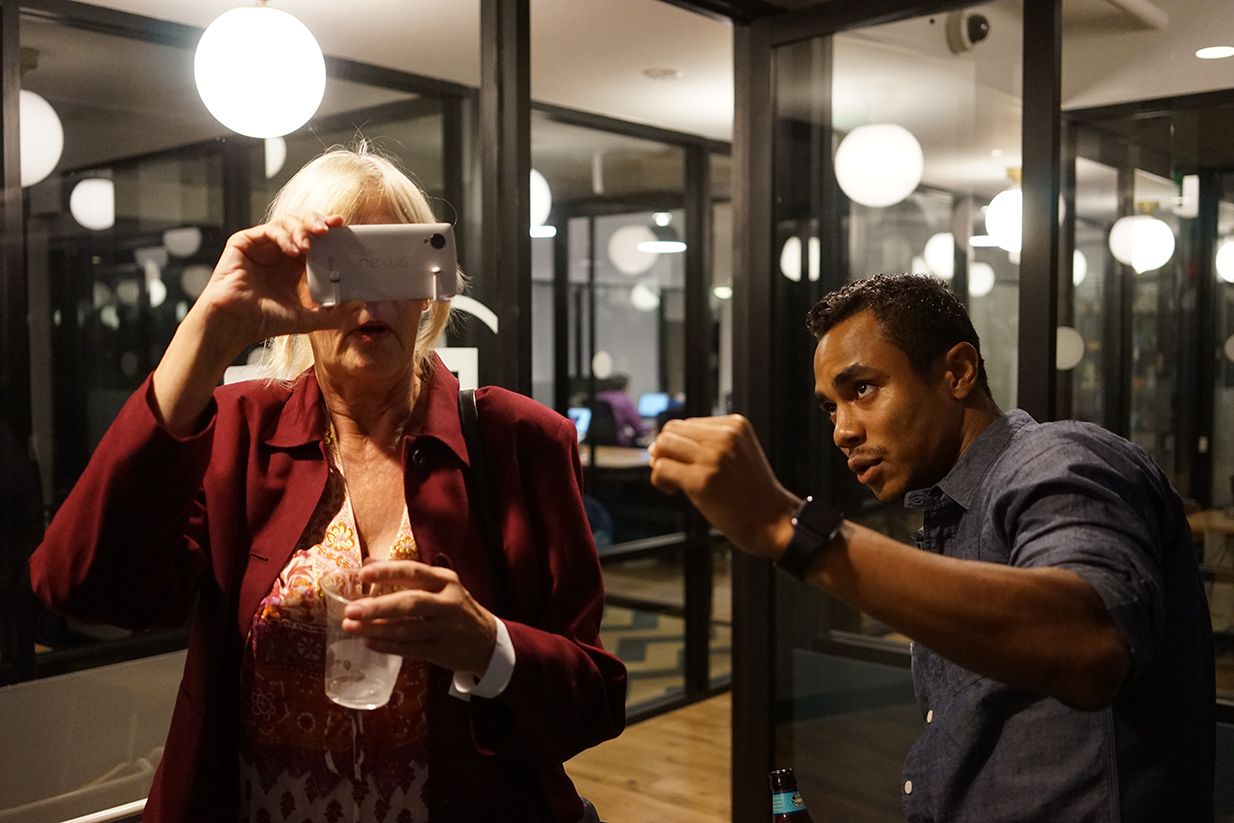 We'll have more demos coming up for each of these soon. Follow us on Twitter @afternowlab for updates.