In medical practice, accuracy and precision can be a matter of life and death. Each day, doctors are learning new techniques and adopting new tools to become even better at what they do: save lives.
Central to this is high-level communication between medical practitioners. Comprehension is a must. Technology is enabling doctors to establish better communication with their patients, and also with professional colleagues.
Advancing the development of communication for medical purposes, AfterNow Prez is a software product to make premium augmented reality and virtual reality presentations that drive professional development and collaboration. With a drag and drop, code free interface - that resembles Microsoft PowerPoint and Google Slides- you can make your own presentation using custom or ready-made assets from scans or 3D assets stores, or collaborate with our team for bespoke projects.

From scanning technology to 3D tools, augmented reality and virtual reality, these technologies are bringing new perspectives to complex medical cases and providing the resources to share unique insights that can ultimately result in a higher standard of care.
Doctor Collaboration: Augmented Reality and Virtual Reality Presentations are Helping Medical Professionals Communicate
Medical professionals around the world gather to exchange critical knowledge and skills. As medical care is becoming more personalized, and precise, having the tools and resources to present hyper-real demonstrations are becoming even more important.
Presentations in augmented reality and virtual reality make it easy to share and display interactive 3D models that assist with visual comprehension of human anatomy, procedures and medical processes, drawing from imaging such as MRI scans, CT scans, and DiComs.
Doctors can use models based on real human anatomy for the utmost accuracy. With augmented reality and virtual reality presentation software, medical professionals can view and interact with complex models, draw attention to specific components, and show how everything in the body is interconnected.

3D brings context to content as the next big transformation in medical technology.
Medical practitioners are able to better understand what was happening in the body with 3D models, even getting a first-time glimpse at the movement of inner organs, and then being able to understand exactly what's going on in the body when they encounter rare medical conditions in the field.
More recently, medical institutions have used the HoloLens for remote collaboration and surgery assistance, achieving results that surpassed expectations:
Medical Training: AR and VR Presentations Drive High-Level Education Results
Access to 3D models has catalyzed the development of new surgical tools and techniques, including contouring templates and implant sizing models that can be used to size implants in the operating room, helping surgeons reduce time and increase the accuracy of complex procedures (source).
Integrated medical learning with 3D models from imaging such as MRI scans, CT scans, and DiComs in augmented reality and virtual reality presentations enable medical practitioners to see the body and interact with anatomy like never before. 3D presentations foster collaboration, open communication, and comprehension during in-person and remote educational opportunities.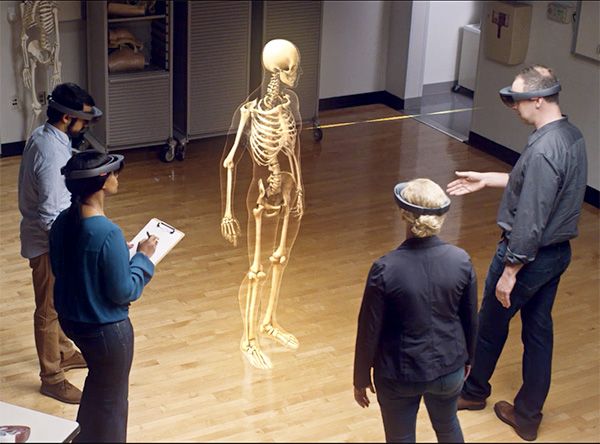 As complexity has increased, it takes longer to acquire case-specific knowledge and to gain expertise in surgical procedures. So much so, that the existing system of surgical training is starting to show cracks, as up to 30% of graduating general surgery residents are unable to operate independently (Statnews).

In a study, which was recently presented at the annual meeting of the Western Orthopedic Association, medical practitioners who were given VR training for a procedure completed it 20% faster and completed 38% more steps correctly than those in the traditionally trained group," wrote Justin Barad, M.D., an orthopedic surgeon and co-founder and CEO of Osso VR (stat news).


Augmented Reality and Virtual Reality Medical Use Cases
Hepatocellular Carcinoma (HCC) is one of the most commonly found primary liver tumors and one of the most common cancers worldwide. One of many deployments of virtual reality in pre-surgical planning is to display a virtual 3D liver model. Studies done by researchers have shown that pre-surgical planning tools aid surgeons in planning surgery procedures for HCC as well as increasing post-surgery survival rate (IEEE).
Similarly, congenital heart disease (CHD) is complex and requires the understanding of highly specific anomalous hearts. In this area, 3D models are invaluable for surgical planning (The FASEB Journal).

The Benefits of AR and VR Presentations for Professional Development in Medical Practice
3D scanning is becoming easier, highly accurate, simple, and seamlessly accessible to upload into 3D spaces like augmented reality and virtual reality, revolutionizing the way doctors can collaborate in person, and remotely.
It reduces time and cost in the operating room, producing long-term benefits for medical practitioners, and their patients, resulting in improved patient satisfaction, reducing anxiety and recovery time.

With 3D collaborative presentations, doctors can achieve greater accuracy in determining the course of treatment in a highly specialized area of medical practice. Dissemination of knowledge becomes more accessible and more consistent. It's easy to update, share, and present worldwide, such as in the case of surgeon conferences.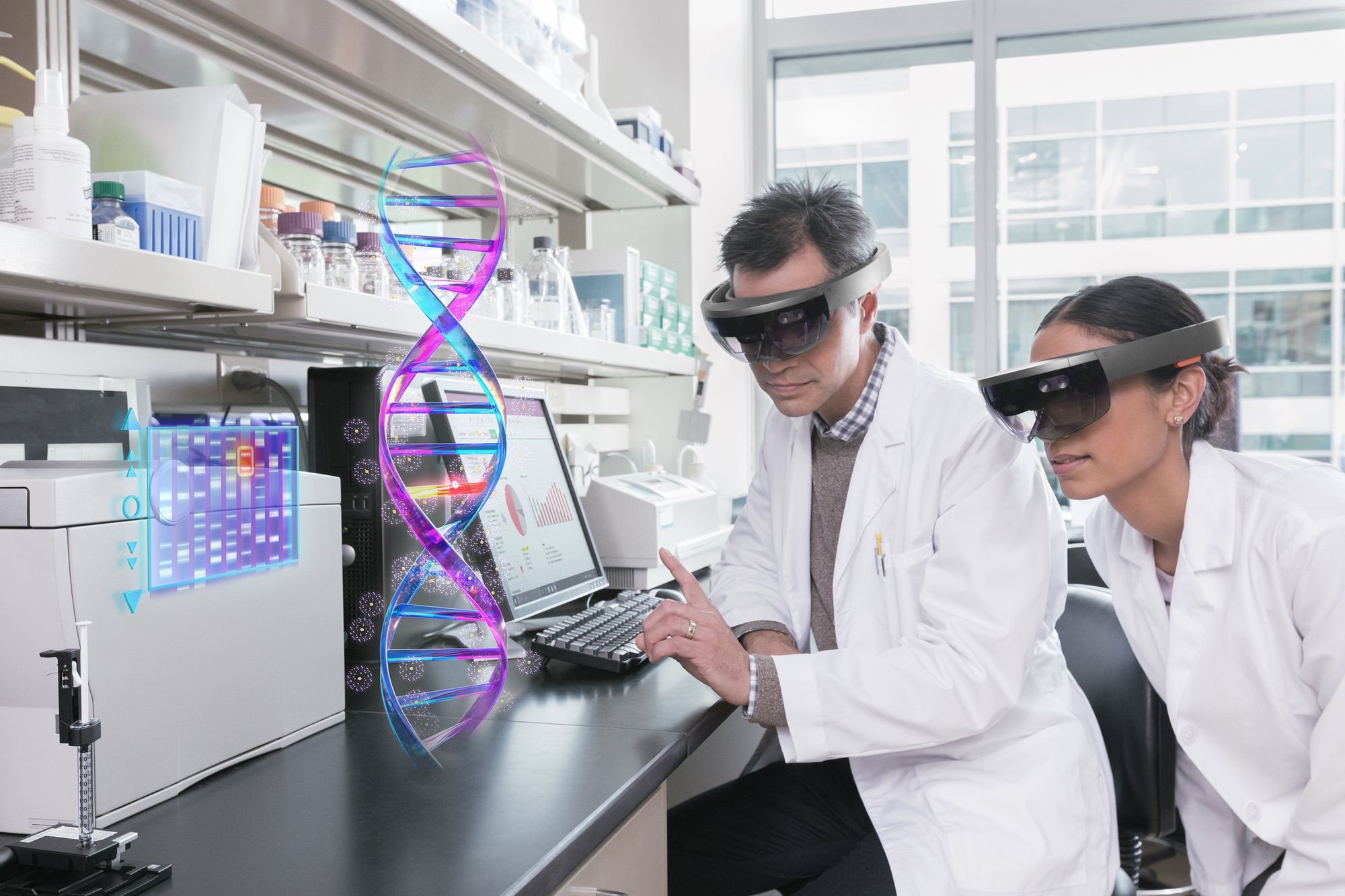 Doctors can use augmented reality and virtual reality presentations to learn anatomy in the context of what they need to know clinically, precisely drawing attention to specific areas of a model, and speeding up the process of learning material by presenting it in an intuitive and naturally engaging way.
Virtual reality and augmented reality is rapidly accelerating professional development, collaboration, and applied results.
For a limited time, our team is offering custom demos at no-cost. Experience the benefits of augmented reality and virtual reality presentations in the context of your professional endeavors.