Our March mixed reality meetup is coming up, bringing together an engaged group of mixed and augmented reality developers, creators and entrepreneurs. Come meet the community, ask questions about the devices from working developers, and try new demos before they hit the market.
Mixed Reality Talks and Demos
Thurs., March 23, 6-9:30 p.m.
Organized by AfterNow at NextSpace
9415 Culver Blvd, Culver City, CA 90232
6 p.m. Try demos and socialize
7 p.m. Speakers
8:30 p.m. More demos and hangout time
Please RSVP on Meetup here (registration is free).
Here's a quick recap from last month's meetup:
More about our speakers
Arnold: The story of a dog in the HoloLens
Kacey and Greg will be discussing the dos and don'ts of AR storytelling, what stories should be told using AR, and overall storytelling techniques they have discovered while working with this technology.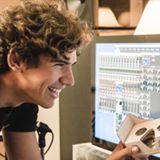 Greg Feingold is the lead producer of ARnold, heading creative direction and organizational management. Greg is a senior studying Business and Film at USC. He is currently the secretary of VRSC, USC's VR club, and works at IMAX VR. Greg aspires to continue producing mixed reality content after graduation.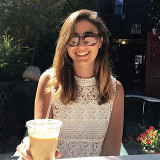 Kacey Weiniger is the associate producer of ARnold, working with user experience and PR/communications. She is a sophomore Communications major at USC, minoring in Computer Programming and the Entertainment Industry. She is the executive producer of Soundstage, USC's weekly music show, and produces for USC Annenberg's JOVRNALISM. Kacey aspires to continue producing and innovating content and experiences with technology, hoping to one day create for the masses.
Building Ghostly Mansion for Tango Lenovo Phab 2
Last year marked the launch of the first mixed reality-consumer device, the Tango powered Lenovo Phab 2 Pro. Aaron will discuss the ups and downs of developing Ghostly Mansion, a room-scale hidden object game, as a Tango launch title and compare/contrast to HoloLens development.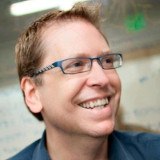 Aaron started developing VR experiences 25 years ago at the University of Washington HITLab, followed by working in the Walt Disney Imagineering VR Studio and the Sony Development Entertainment Technology Group. Currently he consults on VR and Mixed Reality projects through Rabbx Inc in Los Angeles, which he founded in 2011.
Demos
ARnold
ARnold is the story of a dog as he grows up and tries to escape the confines of your living space. Taking advantage of the Microsoft Hololens' spatial mapping technology, Arnold will sit on your couch, scratch on your door, and bark out your window. It is immersive and personalized, and the storyline will change based on your environment. We are working to rewrite the rules of storytelling in mixed reality and elicit emotion using this emerging technology.
Behemoth
Aaron Pulkka's Behemoth is an epic monster battle game prototype which won the Best Spatial Mapping prize at the SFVR/Microsoft HoloLens hackathon at UploadVR last year.