We are organizing a series of events in Prez with guest speakers. Experience the next evolution of immersive live events.
The talk is an immersive 3D experience using the Meta Quest with a live Q&A in virtual reality.
Our first Next Speaker is Rick Casteel: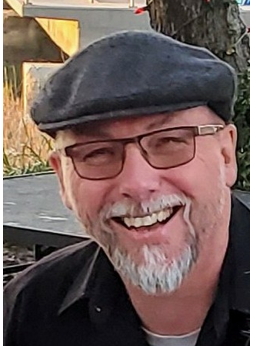 Personal Productivity Using Virtual Reality
How VR can enhance flow and focus
This 3D presentation in VR, is a distillation of the paper published several months ago (Personal Productivity Using Virtual Reality | by Rick Casteel | XR4work | Medium), looking at the factors involved in the use of VR for desktop productivity and how VR enhances flow and focus. We will look at how VR impacts desktop productivity's Hard factors (Quantitative) and Soft factors (Qualitative). Four multi-monitor VR productivity platforms will be examined, compared, and contrasted. We will then discuss what the future may look like and what is needed to have HMDs replace our desktops as a predominant productivity tool for digital work.
About Rick Casteel
Rick is a Retired Director of IT Business Relations at Upper Chesapeake Health, a University of Maryland Medical System member. He spent nearly 40 years in the Health Care field, first as an RN, then IT lead, implementing the hospital's EMR and supporting systems. He became fascinated with immersive technology in 2016, experimenting with what was possible in VR. He soon discovered the trend of bringing work into VR and started to explore the landscape of productivity, replacing the desktop with an HMD. Rick helped found and moderated the XR 4 Work Facebook, YouTube pages, and Twitter account. He also consults with businesses looking to implement and needing to support VR projects.
Join us in Prez for a 3D presentation, live talk, and Q&A

Wednesday, August 17th at 9 am PST
Space is limited, so signup here to lock your seat and receive the presentation id, links, and instructions: