In this blog post, we will outline four key benefits of augmented reality and virtual reality as a medium for presentations. We will also look at market growth and industry reports on AR and VR as an indication of urgency to implement 3D communication strategies across high-stakes meetings, sales, and conference presentations.
3D Thinking: The Benefits of Augmented Reality and Virtual Reality
There are many benefits to using augmented reality and virtual reality as a tool for presentations:
AR and VR is More Effective than 2D Presentations
Presenting 3D visual material means that content can be better understood. Interactive 3D models improve engagement, comprehension, and recall.
By presenting information visually first, audiences have access to a more accurate picture of new or complex concepts and can grasp information quickly, providing an in-depth understanding of a concept and its applications in real life.
In a survey conducted by Samsung, 85% of teachers agreed that VR will have a positive effect on students and 68% of teachers said they want to use VR to supplement course curriculum to help students better understand course concepts. The same principles apply when delivering a presentation in a commercial setting.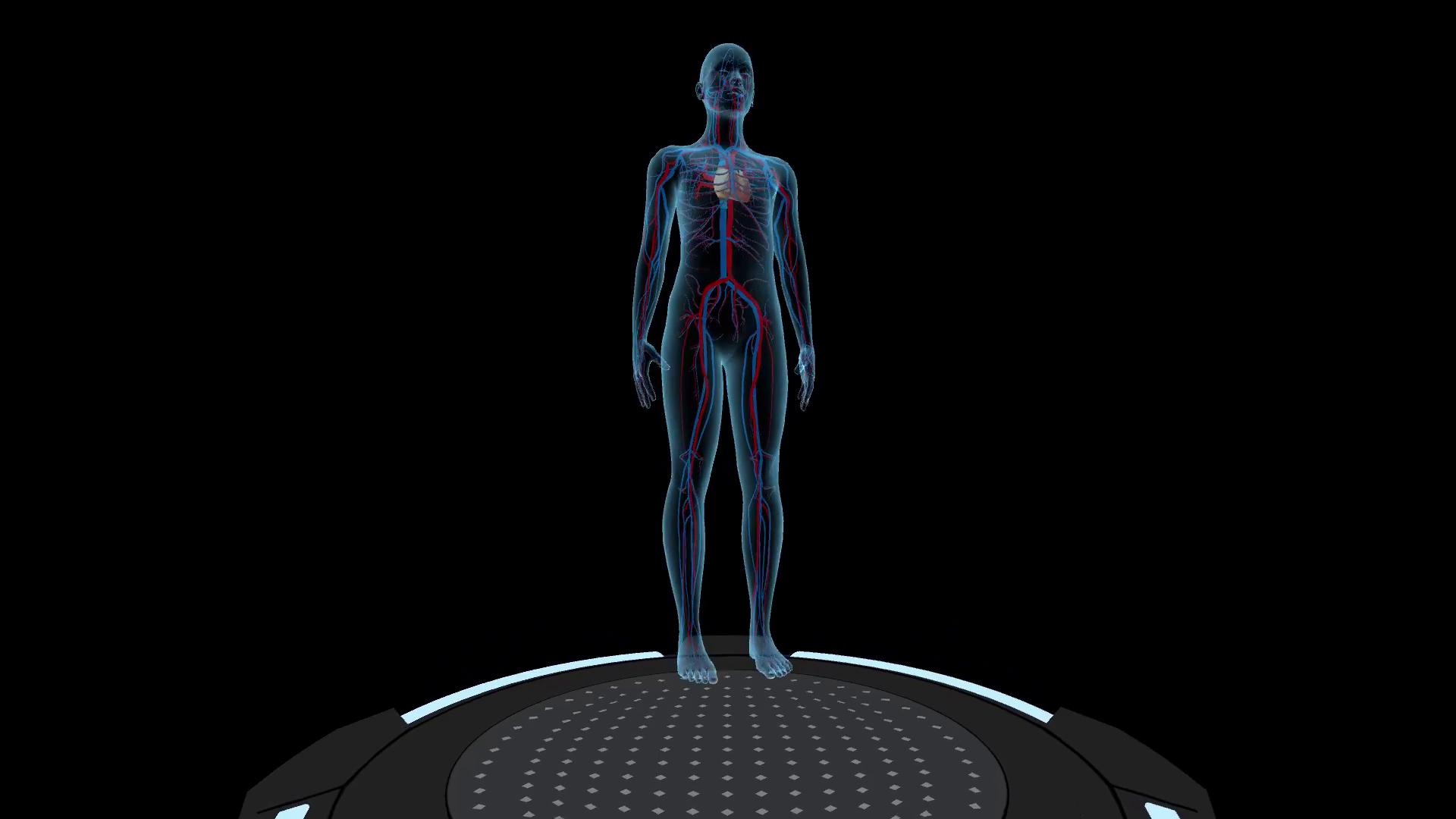 Improved Memory: Stronger Emotional Reactions are Created in Immersive Environments
Immersive experiences involving our senses affect our ability to form memories and emotions. Learning effectiveness is strongly correlated with engagement in these areas, where targeting the senses reinforces neural connections to develop our long-term memory.
A study by researchers from the University of Maryland focused on whether VR affects a person's ability to recall information. It was explored whether participants learn better in a virtual environment in comparison to traditional platforms like desktop computers or tablets.
Researchers found that participants scored at least 10% higher in recall ability when using virtual reality. This means your audience is more likely to remember your presentation when it's done in augmented reality or virtual reality.
Augmented Reality and Virtual Reality Improve Focus
AR and VR is a distraction-free zone. In comparison to desktops, mobile devices, and conference rooms or lecture halls, AR and VR completely focus an audience's attention on the material being presented.
In the study by the University of Maryland mentioned above, full immersion improved participants' overall focus and helped them perform better. Researchers found that all but two of the 40 participants also actually preferred using virtual reality for the study compared to a regular desktop.
Virtual reality captures focus, enabling participants to learn and process information more effectively.
3D Presentations Provide a Premium Experience
Adopting the latest communication tools for presentations positions your company at the forefront of a competitive market. When you only get to make one first impression, AR and VR stand out from the field and demonstrate a forward-thinking approach to business and innovation.
When working with Maureen Boyle-Henninger, Client Executive, National Accounts at Anthem Healthcare, we received the following feedback from her team:
"Working with the AfterNow team was a true game-changer in the development of our proposal presentation to our largest client. We needed to be creative in a different, bold and unique way….a way we didn't even know was a possibility until we met with the AfterNow team!
Not only did the team help us create a value story, but then transformed it into an amazing augmented reality experience of which we had not seen before. The AfterNow team showed us how to create this by drawing pictures, taking images and 3D  models and synthesizing this into an incredibly compelling story where the user could then "feel" the experience and not just have to be "told" about it.
This part of our Finalist meeting was one of the key highlights for the client, consultant, and our team as well. By doing this, we were really able to show our clients what we wanted them to feel, rather than telling them. The experience became real, an experience, rather than just a discussion."
When done strategically and creatively, presentations in augmented reality and virtual reality play a substantial role in the decision-making process, winning clients, elevating brand positioning, and earning recognition in a competitive marketplace.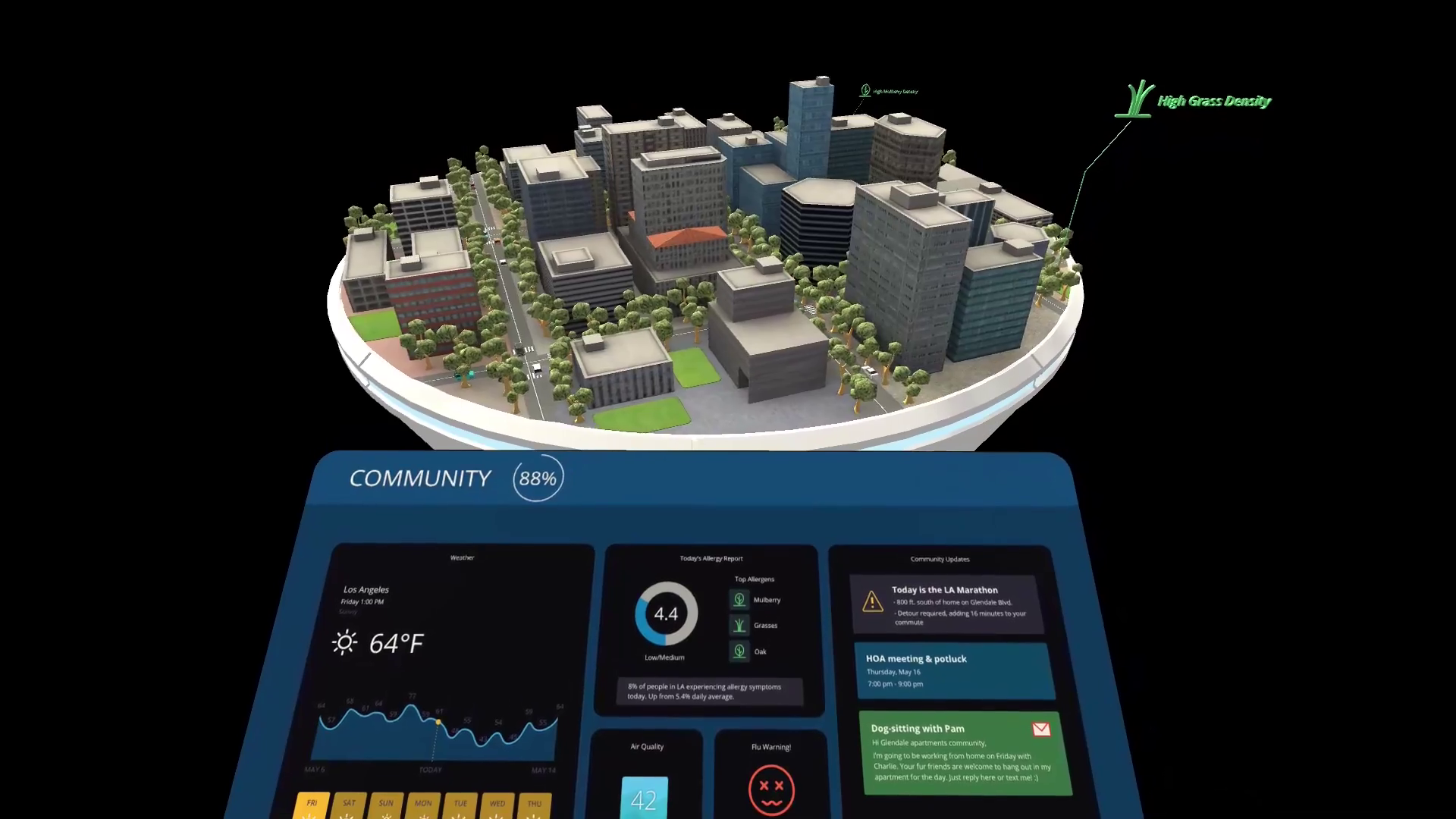 Getting Ready for Growth in the AR and VR Market
As we've seen with the data and examples above, augmented reality and virtual reality make their mark in the delivery, engagement, and conversion of content.
Tony Parisi, Global Head of AR/VR Ads and E-Commerce at Unity Technologies, writes in a guest post with AR Insider, "[a] just-released report by Snap and Deloitte sees the technology moving to ubiquity by 2025 and promises unprecedented business outcomes, citing a staggering 94% conversion rate on purchases in some cases."
Additionally, the report identifies that 76% of people expect and desire to use AR as a practical "tool" in their everyday lives.
"As AR evolves, it will revolutionize our lives and will become as significant of a technology shift as the web or mobile was to society, changing how we view and interact with the world around us," says Allan Cook, Digital Reality Business Leader at Deloitte Digital.
The benefits seem nearly too good to be true, but so did the internet when it first became a reality. Snapchat is investing heavily in hardware to make AR more accessible to various industries, announcing the next generation of Snap Spectacles- with the aim to revolutionize how we interact with computing in our world.
Facebook is gearing up the Oculus to be positioned as an enterprise headset, and Pico and HTC are making similar moves with their recent launches and announcements.
Augmented reality and virtual reality content, including presentations, have a positive impact for professionals in on-the-job training, high stakes presentations, conferences, and sales presentations- helping people to learn and retain information more effectively.
Early adopters of 3D presentations will emerge as market leaders in their respective fields. There is a blue ocean of opportunity in augmented reality and virtual reality, with presentations being a core middle ground for the dissemination of ideas in this brave new world.