Bring immersive augmented reality to location based entertainment.
Today most of the AR or MR headsets are not suitable for a public environment.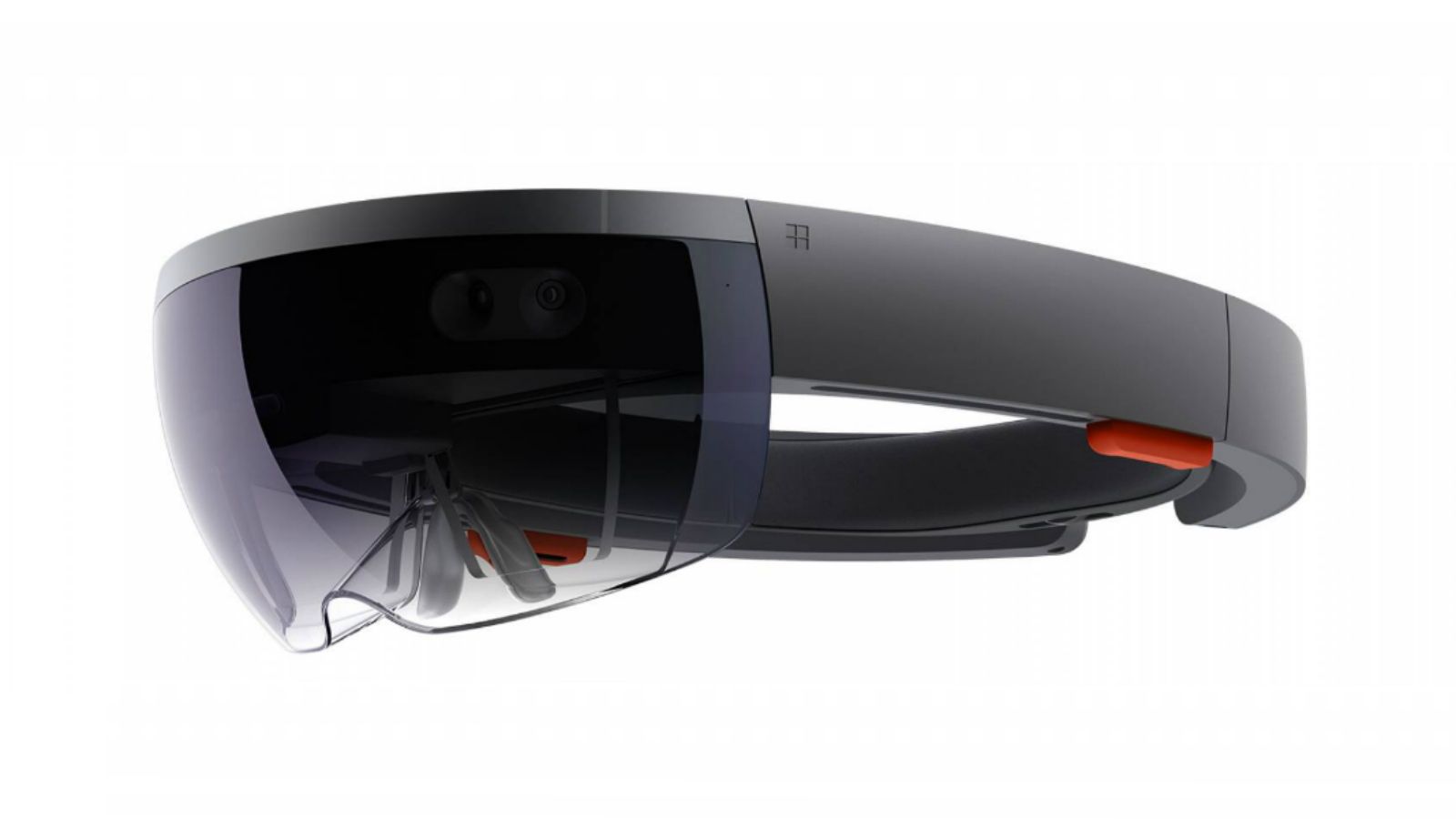 In 2017 we had the opportunity of creating the Mixed Reality Easter Egg Hunt at VRLA with the Microsoft Hololens.
This was a huge success and in 2 days we got over 700 people going through the experience. They loved it. We were able to demonstrate that immersive out of home AR worked.
After this success all the doors opened, we met with movie studios, theme parks, amusement park vendors and advertising and marketing agencies. Nine months later we finally realized that we would not be able to do it again.
We collected all the objections, here are the top five in order:
Throughput
Cost of the device
Cost of the support team running the experience
Hardware limitations (FOV, comfort, fit)
Cost of the set and environment
A theme park would expect 2000 visitors per hour to go through an experience. Individually fitting each person was not scalable. The hardware cost and maintenance made it hard to scale.
So instead of waiting for someone to come up with the perfect device, we started working on resolving the top 5 objections.
We started by setting a few key requirements:
1- 6DoF - We want people to be able to walk around
2- No physical contact other than the hands
3- Immersive 3D AR + audio
4- Affordable
So we created the first prototype:
After some successful testing we moved to prototype 2.
Using Gravity Sketch VR we designed a more polished version of the device and got it 3D printed.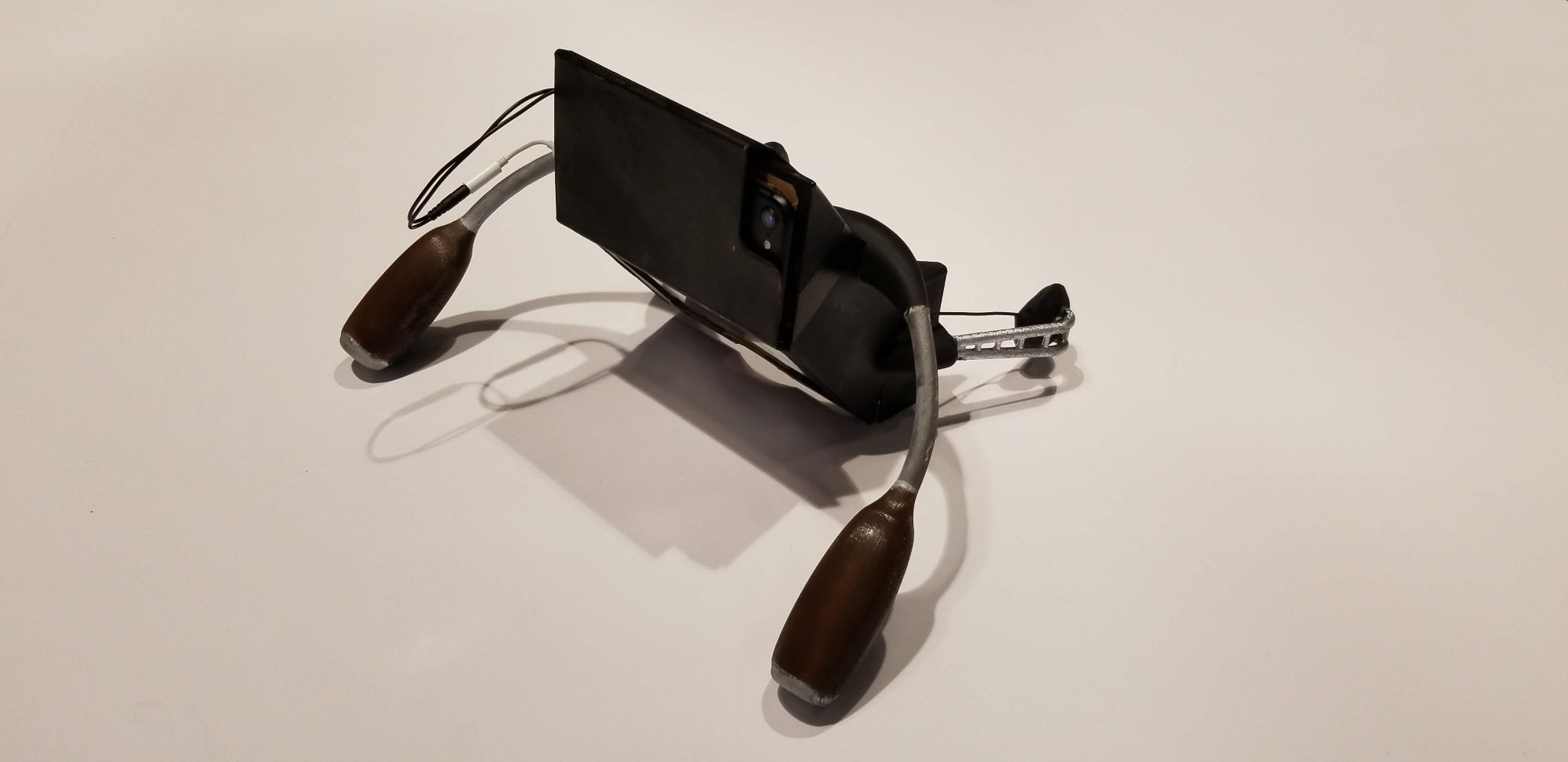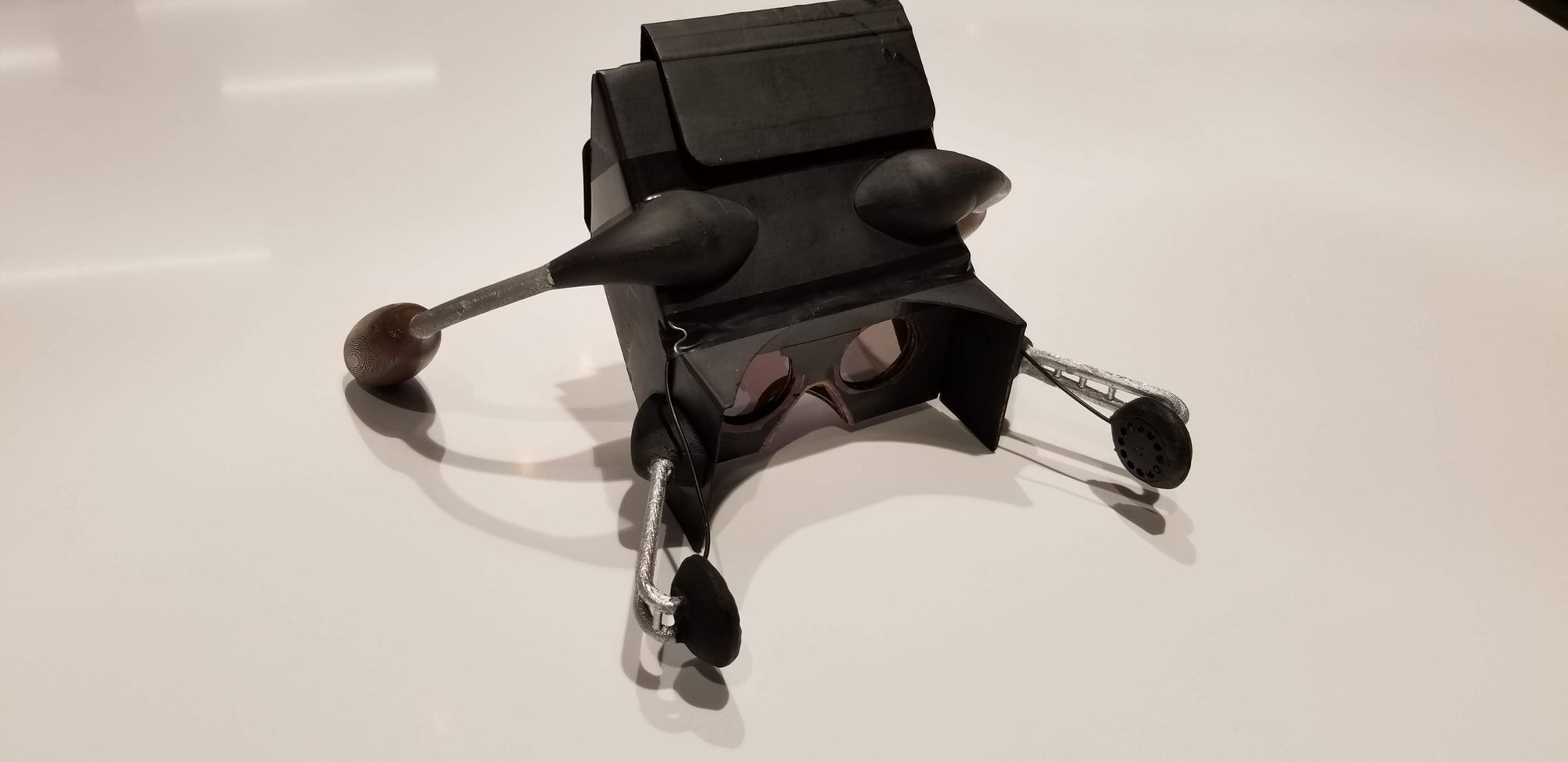 We then ported our flagship product AfterNow Prez to iOS and Holokit. AfterNow Prez is used to create and organize the content that can then be presented in ooHar.
ooHar can be used for a wide range of use cases. We identified the following:
Sales in a showroom
Sales at a tradeshow
Training & orientation
Museum or Art Galleries
Entertainment (games, brand activation, theme park, escape room)
Here is a quick video of an Art Gallery use case:
We are solving the throughput by first removing the need for a dedicated person to strap the device onto someone's head. It is self serve. Visitors just grab the device and hold it with their hands.
The device uses off the shelf items, and we can expect its cost to be under $1,000. Our current prototype costs about $1,800 that includes an iPhone 7 and 3D printed parts + Holokit + headset.  Our next prototype will use an iPhone Xs.
Only the hands fully touch the device making the cleaning process much quicker, with wireless charging the device charges as it waits for someone to pick it up. That eliminated the need for a support team to run the experience. The devices could simply be cleaned one time per day.
The benefits and values of ooHar are:
Free roaming in an existing space
Discovery at one's own pace
Getting in and out of the experience quickly
Social - see each other going through the experience
Easy to share the device to show a specific piece of content to a friend or colleague
We are currently waiting for the next version of Holokit to reduce latency and improve tracking. We will then create prototype 3.
If you are interested in learning more and getting a demo of ooHar, reach out to us.