About
We are excited to present our new product : AfterNow Prez, an application that lets anyone create stunning Augmented Reality presentations without technical knowledge.
AfterNow Prez is a presentation program that enables users to morph any physical environment into a stage by visualizing content at room scale. Presenters are able to take images, videos and 3D models, place them freely in their physical space and create multiple slides with transitions and audio.
Whether in a demo, a showroom or a conference, users can walk around physical products and digital content simultaneously to consume a compelling message. If you currently use tools like Powerpoint, Keynote or Google Slides to communicate, using AfterNow Prez's user friendly platform will take your presentations to a new level.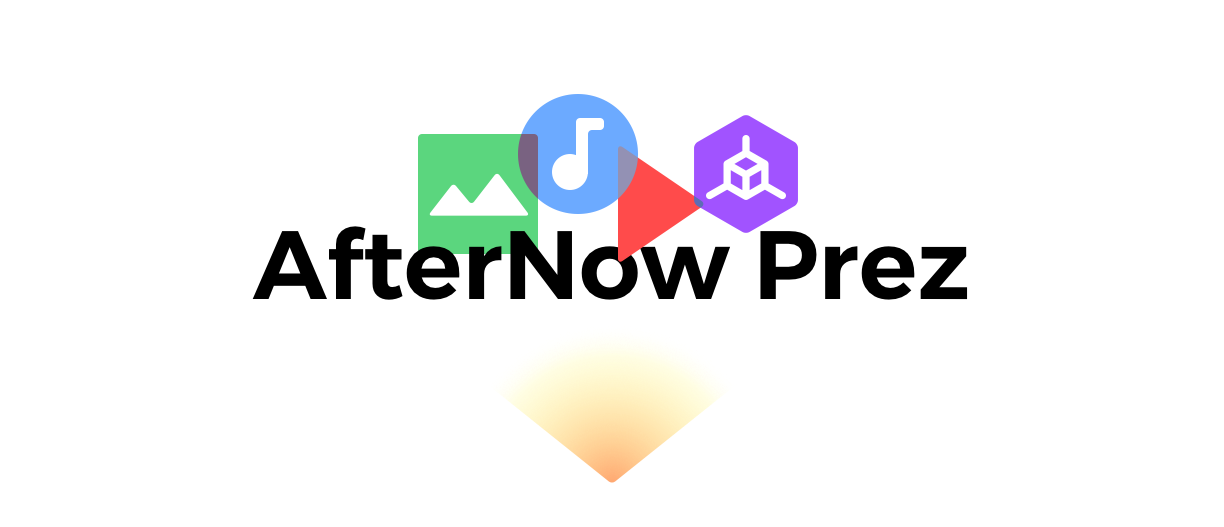 We have identified 4 different use cases:
---
TRADESHOW AND BOOTH PRESENTATIONS
---
---
---
Features
Scenes
Break your presentation up into different groups of information. Every scene allows you to add images, movies, text, and 3D models as well as arrange them to animate in various ways.
Locations
Anchor your presentations to various locations that begin when your audience enters their specific trigger areas. This allows you to use physical products or environments as a stage.
Manual or Automatic, or a bit of both
You can easily make your presentations fully automatic so the viewer's experience is passive. Alternatively, if you want more control of when things transition, you can choose to make your scene transitions, or even every animation within a scene, happen on your command.
Compatible for Mobile Devices and Headsets
AfterNow Prez's experience is optimized for the Microsoft HoloLens, but we understand it isn't realistic for all scenarios so we made it compatible for iOS and Android devices. We're currently working on our very own, affordable AR headset thats optimized for experiences that require high throughput. Please get in touch with us to discuss how these devices can help you.
---
Contact
Email: today@afternow.io
Phone: 424-258-0776